Am totally loving being on Twitter today! Finally waking up from the birth of my daughter 6 weeks ago. I'm seeing that there's a world out there (still). I'm beginning to get a bit of schedule going and can sneak online for snatches of time all around the clock (including the wee hours of the morning...).
While digging around Twitter yesterday found out that I missed a Twitterverse Pitch Slam (#PitMad) where literary agents were asking for encapsulated tweets of your book. If they liked the tweet they could ask for a query, partial, or full manuscript. Somehow, I missed this!! Was I pissed.
So, I decided to check out the US trends a couple of times a day and see what else was going on so I don't miss anything totally good. Guess what I found? Friday Night #writeclub! Similar to NanoWriMo writers from around Twitterverse come together and do word sprints on Friday nights and post their word counts. Totally loved this with NaNo and now I can join up every week and get my work done! So glad I don't have to wait for November! (Sorry NaNo!!)
Then, when I couldn't go back to sleep after feeding my daughter shortly before 7am this morning, I checked the trends and found #booksaremybag. It's a UK initiative to save local bookstores from being undermined by Amazon. If you've been following my blog you know that I love baked goods. Many of the bookshops have desserts on hand to entice book buyers to come into their shops!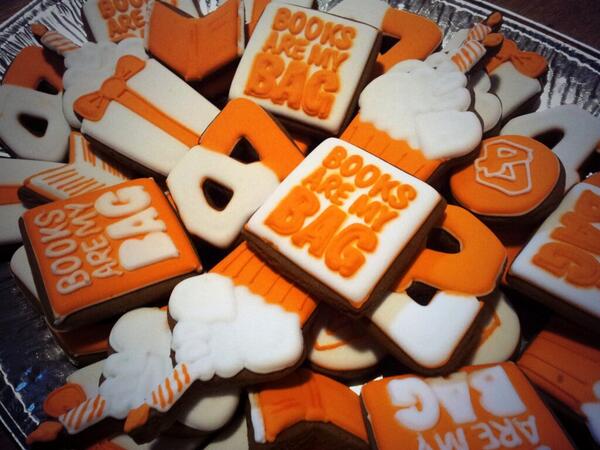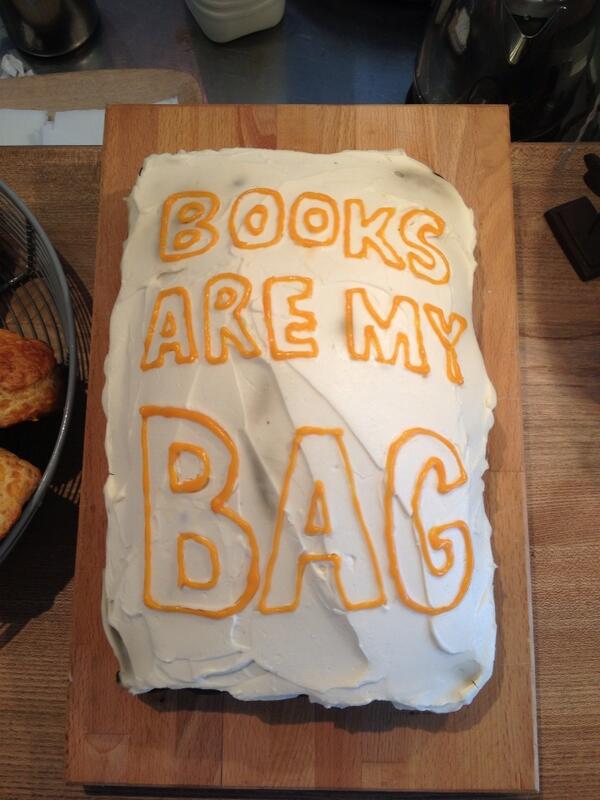 The above are pics taken from tweets during today's trending topics #booksaremybag!
They even have cool bags to give to each book buyer!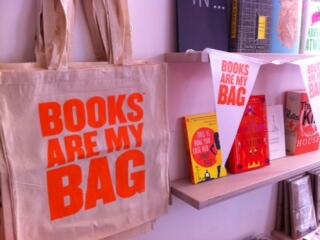 I even met a book star on Twitter - Barney! Check out his picture below...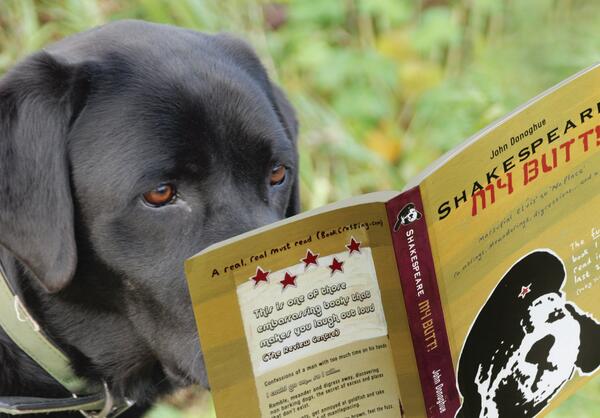 Barney is the star of the book he's reading...Thanks John Donoghue (@JohnDonoghue64) for this great pic! Hope you're still enjoying the bookshop hopping!